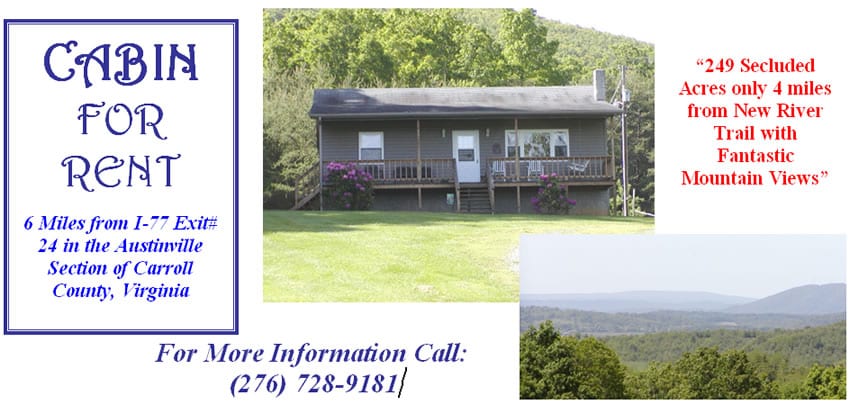 Fully furnished cabin with great room, bath, 2 bedrooms (sleeps 6) with regular bed, 3 bunk spaces & sofa.  Ceiling fans in each room & a large picture window.
Front porch with porch swing, rockers & glider with fantastic mountain views!
Volleyball, basketball, horseshoes, 2 swings in oak tree, hiking, target practice, cards, checkers & games.
Only 6 miles from I-77 and only 4.1 miles from New River Trail.
Cabin sits on 249 secluded acres with mountain background.
RENTAL RATES$95.00 per night
(Minimum 2 Nights)
WEEKENDS & HOLIDAYS
$110.00 per night
(Minimum 2 Nights)
Non-Smoking.  Maximum six (6) persons.  Sales tax in addition to above rates.
FOR AVAILABILITY CALL:
 The Dawn Auction Co., Inc.
(276) 728-9181