Address
235 W. Stuart Drive
Hillsville, VA 24343-1524
Phone Numbers
Main Office Phone: (276) 728-9181
Dennis Ward, Certified Auctioneer: (276) 733-6633
Chris Ward: (276) 733-9811
DeAnn Smith, Office Manager: (276) 728-9181
Brian Hall: (276)-237-1419
Mike Dalton: (276)-733-5614
Email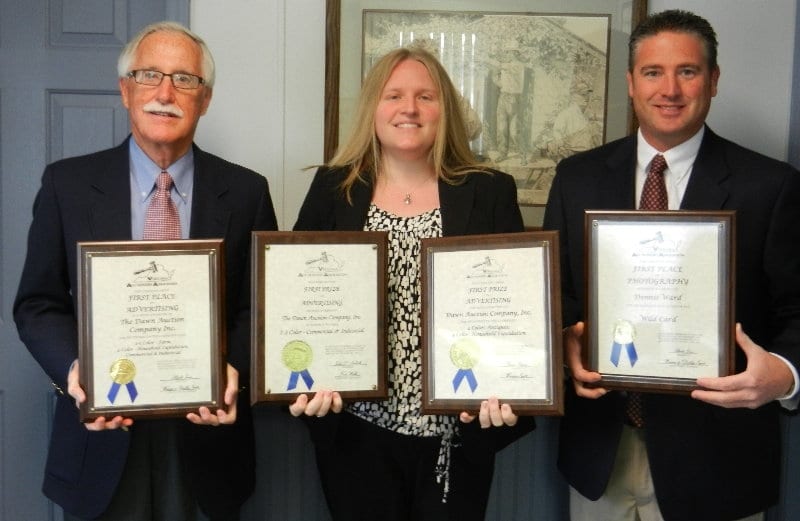 Meet Our Crew
Dawn Auction Company is a family owned and operated full time Auction Company in in their 44th year of business. When Dawn Auction signs a contract with a seller we consider that a partnership and we will do everything possible to promote the property in a professional and aggressive manner realizing that we cannot be successful without both buyers and sellers. We promise our customer two things: To work hard and to be honest.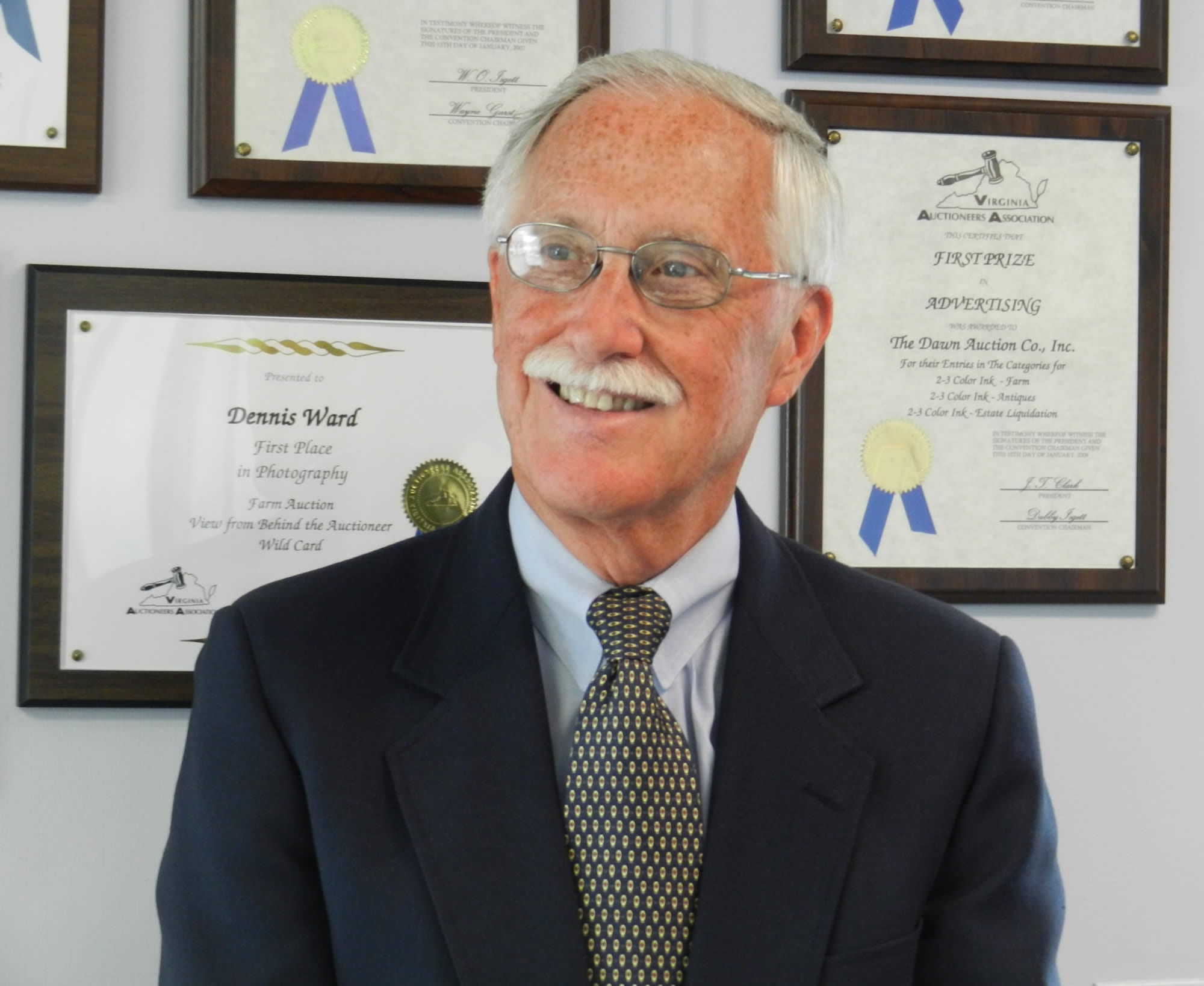 Dennis Ward
Dennis Ward founded The Dawn Auction Company in 1978. He attended Wytheville Community College and worked at Sprint, a fortune 500 Company for 36 years in Management and Marketing positions. He is a Certified Auctioneer, a graduate of Mendenhall Auction School and has been a licensed Realtor & Auctioneer for 45 years. He is married to Sue Burris Ward and they have been blessed with three children, nine grandchildren and several great-grandchildren. Dennis along with other Dawn Auction Associates has also been blessed in assisting to raise over $700,000 for various charities over the years.
Dennis has always stressed to the Dawn Associates that when they conduct an auction for a seller whether it be their house or farm that it is probably their most valuable asset and in many cases has taken a lifetime to accumulate and "that responsibility is not to be taken lightly".
Chris Ward
Chris Ward took over the Dawn Auction Company as Owner/President from his father Dennis in 2009. Chris like his Dad really cares about his customers and has a very professional but easygoing manner about him that both buyers and sellers enjoy and appreciate. Chris received his Bachelor of Science Degree at Eastern Kentucky University in 1994. He is a Certified Auctioneer, a graduate of Mendenhall Auction School and has been involved in the auction business for over 35 years. Chris says that he owes all of his knowledge about the auction business to his dad who is still as active in the company today as he was 44 years ago.
Chris likes to give back to the community that has greatly supported the company by volunteering at numerous charity and benefit auctions throughout the years. Chris quotes "If we conduct an auction for you or your family we are partners in the venture. I will make the promise to work as hard as possible to get top dollar for your property and always conduct an honest auction." Chris is blessed with three amazing children: Taylor, Logan & Cole.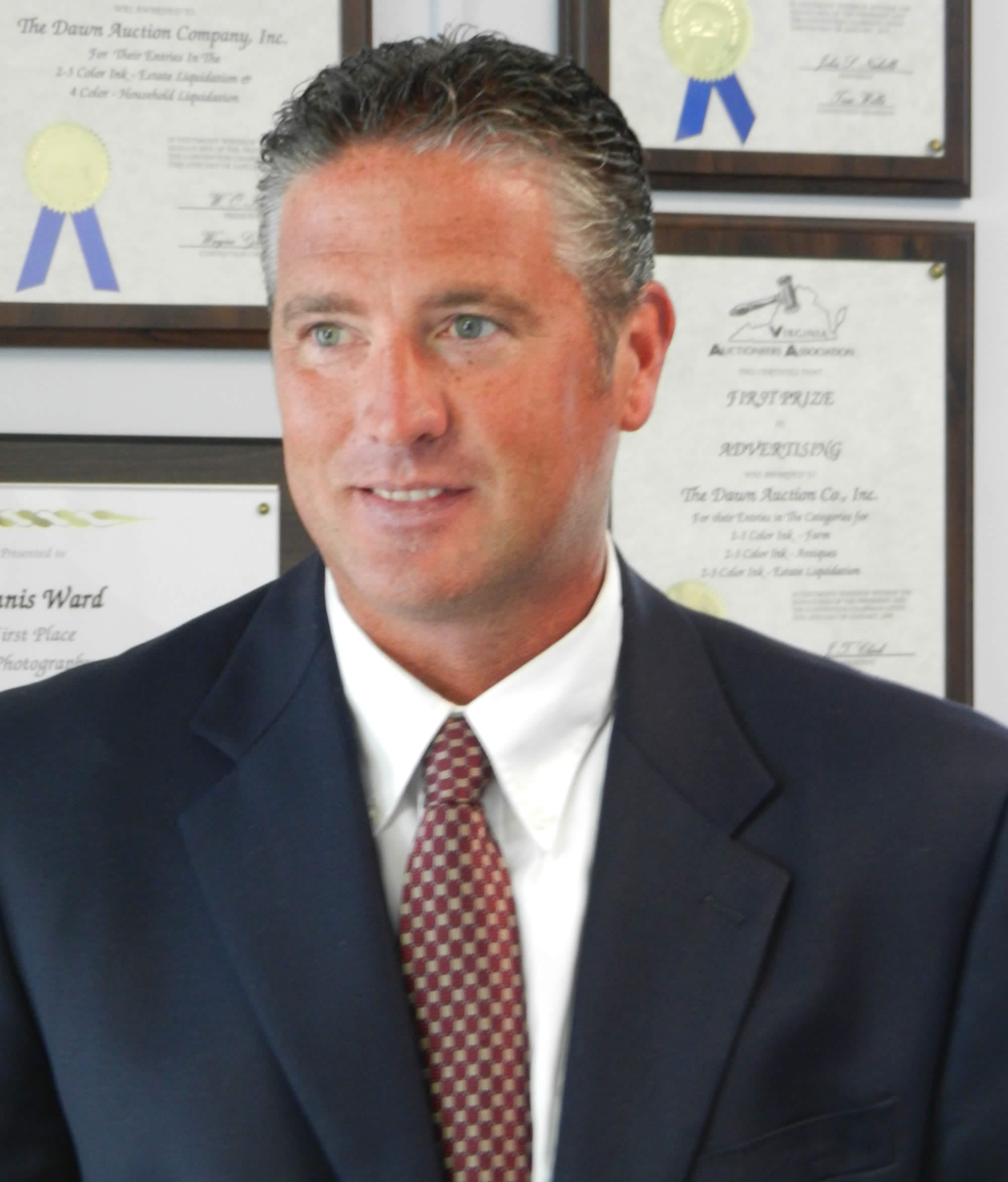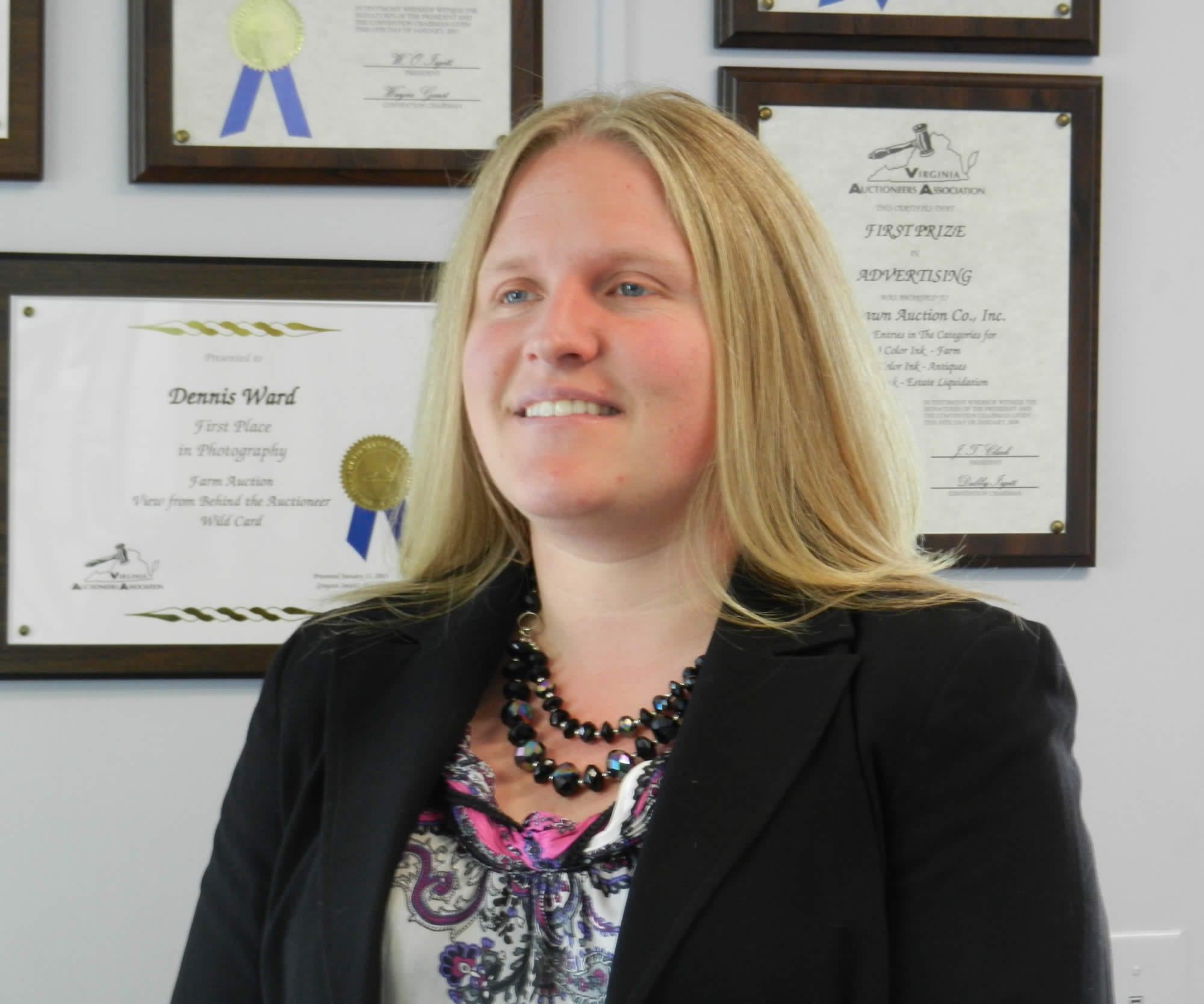 DeAnn Smith
DeAnn Smith, Office Manager and Auctioneer is one of the few female auctioneer's in Southwest Virginia. She is involved with ALL aspects of the company and manages the office in a very professional and efficient manner.
OUR CUSTOMERS LOVE HER!
DeAnn has an Associates Degree in Business Administration from Wytheville Community College, is a Licensed Realtor in VA and is a graduate of Mendenhall Auction School. She is married to Christopher Smith and they have been blessed with two children: Landon & Raelyn.
The Crew
Dawn Auction Co. is also blessed to have several other key associates: